Your favorite Alfredo pasta recipe with broccoli and delicious chicken breast- the best idea for your leftover rotisserie chicken !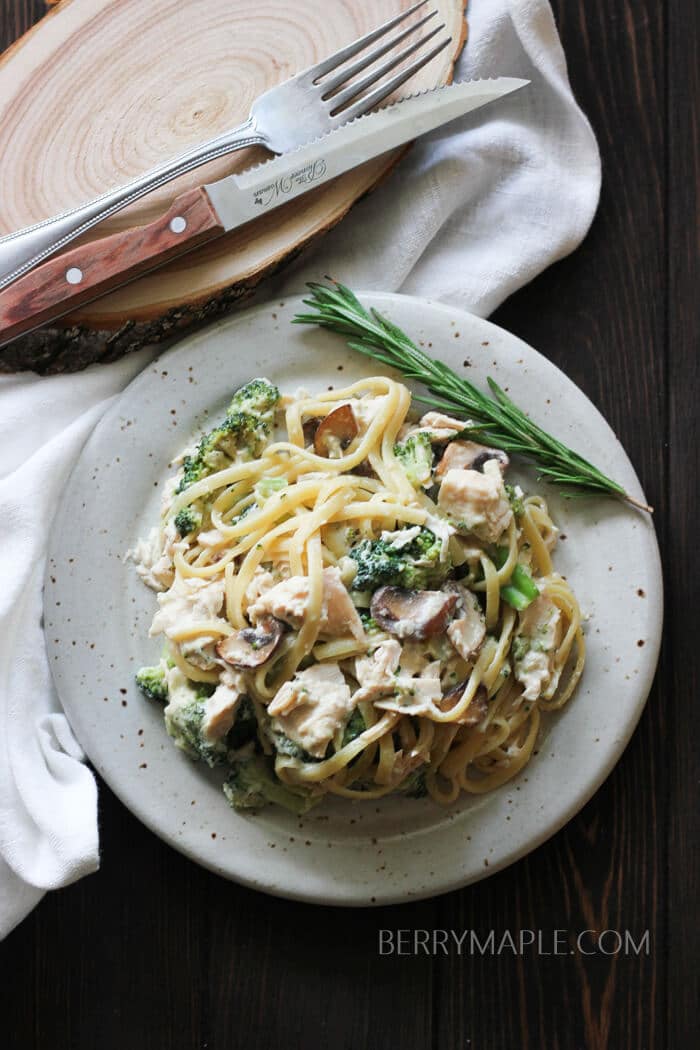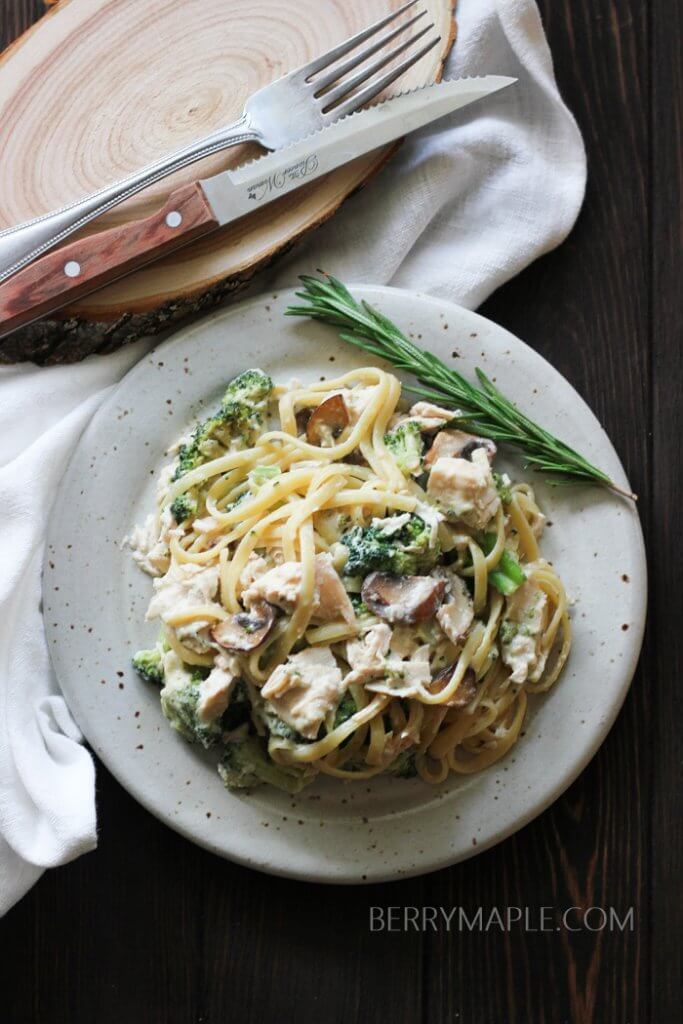 Easy leftover rotisserie chicken recipe. Here.
Every time I go to Costco- i buy a rotisserie chicken. EVERY SINGLE TIME.
Sometime it's just a short trip for organic full fat milk they have, 2 gallon in a box. Or a trip for toothpaste and toothbrushes, oops, here you can spot a rotisserie chicken in my cart as well. It's funny how easy it is !
Costco trips are a weekly routine in our house.  Great prices, helpful workers and a great selection of meat and seafood (at least at out local Costco they always have lobster tails, crabs, all kind of shrimp; lamb, organic chickens and a huge beef section).
Kids love our trips too- they always leave the store with presents and all kind of healthy snacks!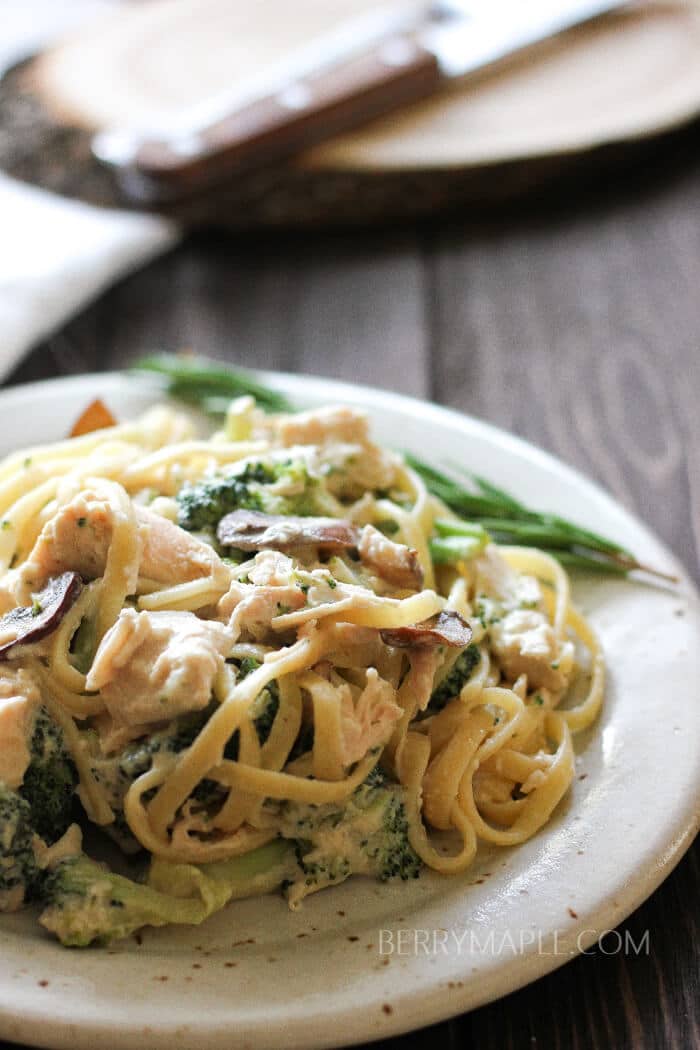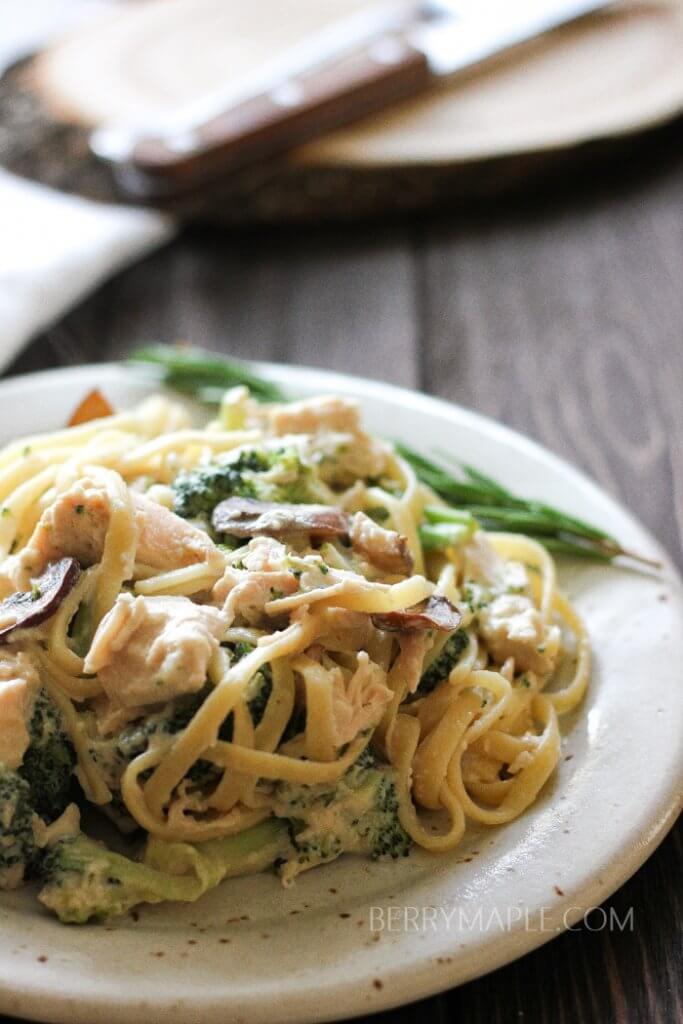 How to freeze leftover rotisserie chicken
So years of shopping for chickens inspired me to create all kind of easy leftover recipes with chicken breasts.
I like to freeze Rotisserie chicken leftovers for later use. I dice the meat and pack in to a zip lock bag (a couple zip lock bag can be used if you  cook for one person at a time).
When you picked a recipe and ready to use your leftovers, just leave the plastic bag in the fridge overnight. Alternatively you can put frozen chicken in to a bowl with warm water for quicker thawing, or even leave it in the microwave for a cople minute on DEFROST setting.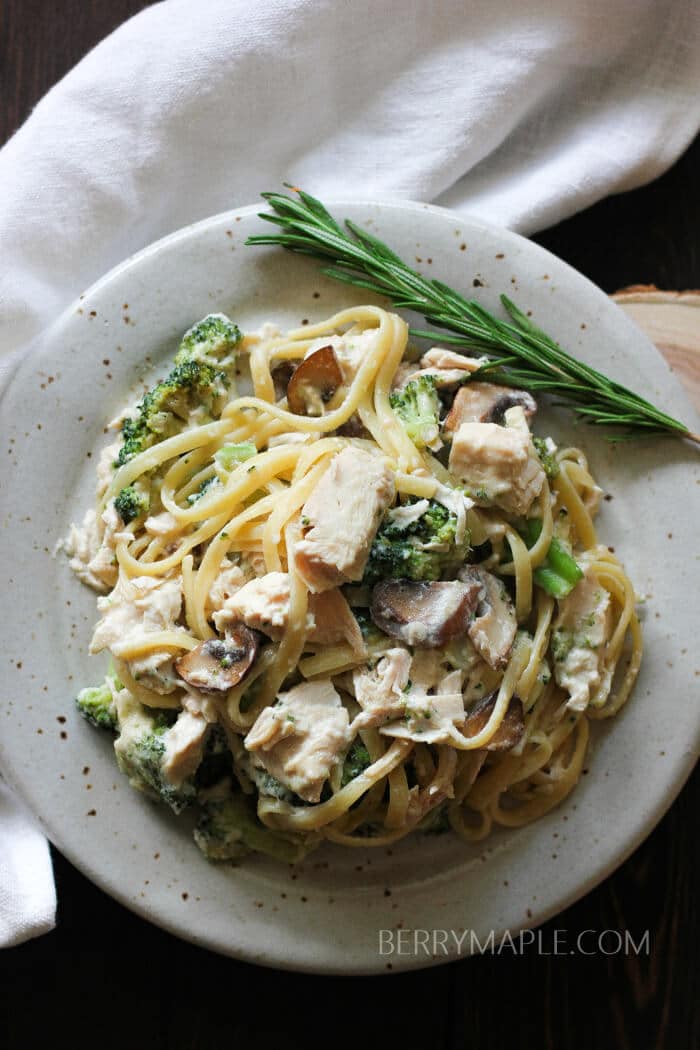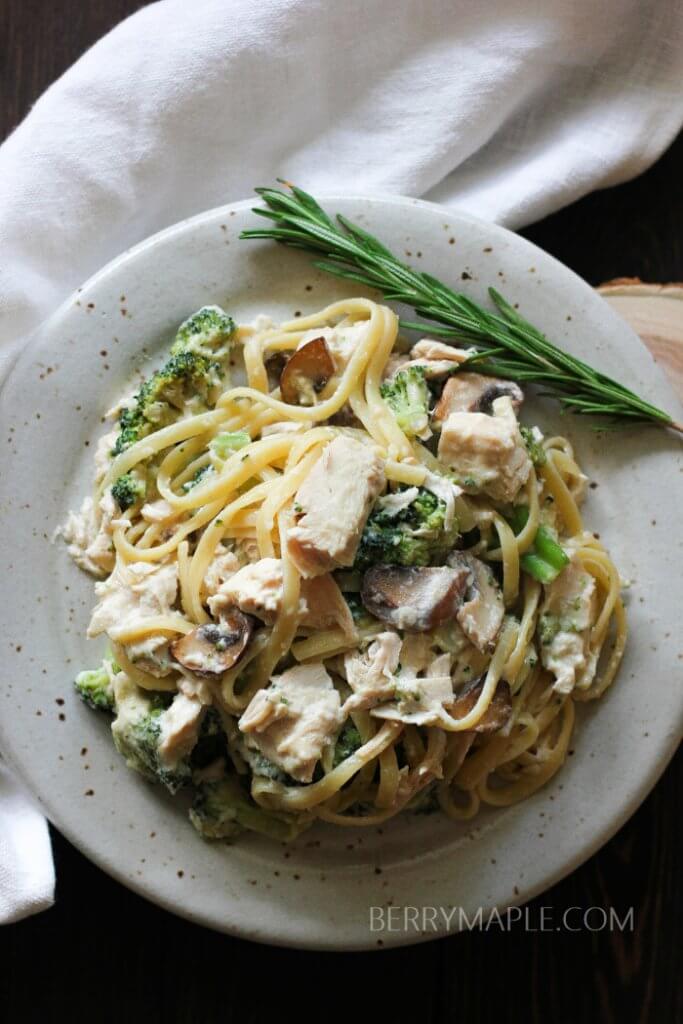 What to do with leftover chicken breast?
Casseroles, salads, pizzas! But today we will try to make my favorite alfredo pasta. With Rotisserie chicken .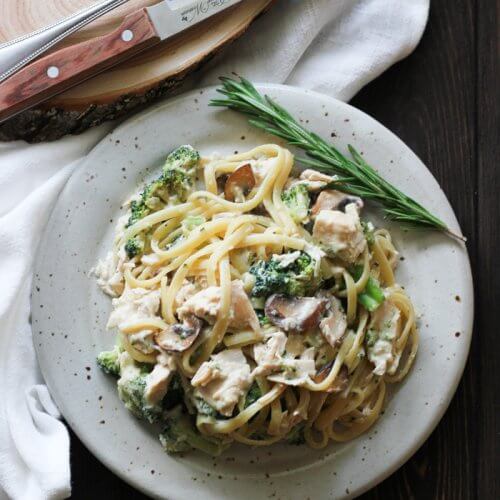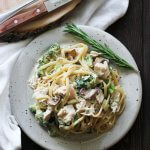 Print Recipe
Rotisserie chicken broccoli alfredo pasta
Ingredients
1/3

lb

your favorite pasta

1

cooked chicken breast (rotisserie)

2

cups

broccoli

1

cup

cream

1/3

onion

3

tbsp

butter

1/2

cup

parmeggiano reggiano freshly grated

1/8

tspn

salt

freshly grated pepper

3

medium

cremini mushrooms
Instructions
Cook pasta according to package directions

Chop onions and cook them in a large skillet with butter over medium heat until soft, about 3 minutes

Add sliced mushrooms and broccoli florets and cook for additional 2 minutes.

Meanwhile slice cooked chicken breast in to small pieces. Add to your skillet and cook on medium for 5 minutes. stirring occasionally.

Add cream and bring to boil, turn it down to medium and cook for another 3 minutes.

Turn the heat down and add cheese. Add cooked pasta, mix it and plate, garnishing with chopped green onions and extra parmigiano cheese. Enjoy!
© 2018 BerryMaple. All rights reserved. All images & content are copyright protected.