Smoking brisket is not hard! All you need is electric or charcoal smoker, patience, quality meat and some good instructions. Make it for friends, for a party or just for your BBQ dinner.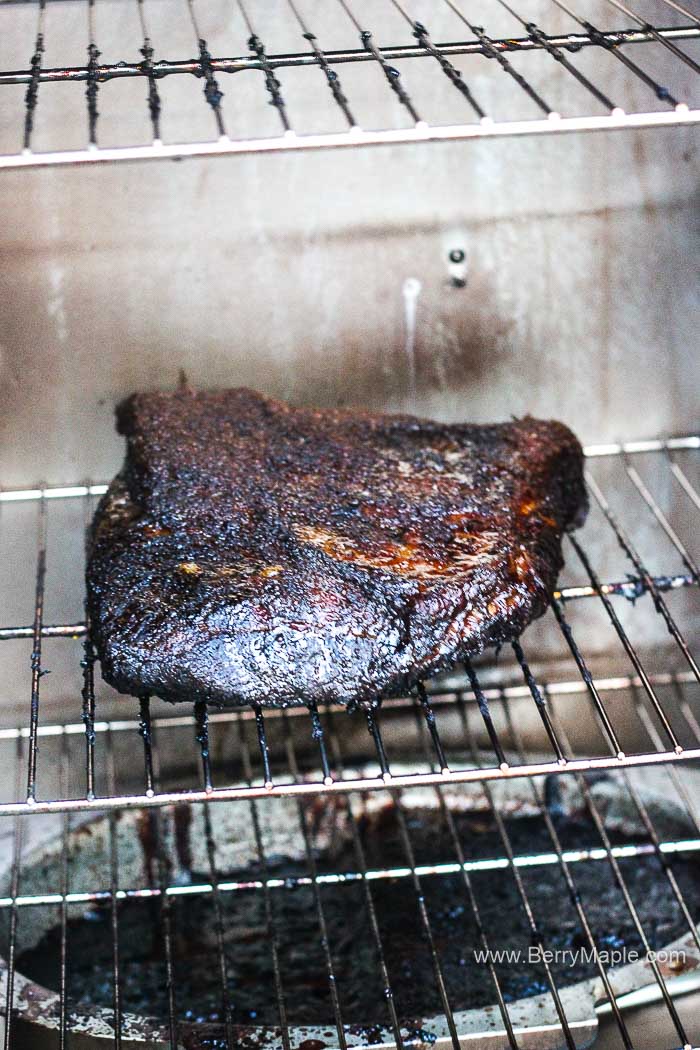 How to Smoke a Perfect Brisket
Smoking the perfect brisket isn't about having a tutorial to follow or the perfect recipe, it's a skill that one must learn to master. The best way to learn how to smoke a perfect brisket is lots of practice. If you haven't quite mastered how to smoke brisket, then you're in for a treat. Today I'm going to give you some tips on how to smoke the perfect brisket.
Can you over smoke brisket?
Yes. You can over smoke a brisket during your mission to learn how to smoke a perfect brisket. This will result in brisket that literally tastes like liquid smoke. The reason it's easy to over smoke brisket is because of the length of time involved in smoking brisket.
How long does it take to smoke a brisket in an electric smoker?
You must smoke a brisket in an electric smoker that's maintaining a temperature of 225 degrees Fahrenheit. It will take approximately 5-8 hours to smoke brisket in an electric smoker. The brisket should be cooked to an internal temperature of 202 degrees Fahrenheit, checking the internal temperature at the thickest part of brisket.
How to Smoke a Perfect Brisket
As soon as you have the perfect meat for brisket, it's time to trim the fat that won't render off of your brisket. The rule of thumb is to leave about ¼ of an inch of fat on brisket.
Next, you'll want to season your brisket. I coat my brisket with olive oil, coarse garlic powder, coarse black pepper, and salt. Make sure the entire brisket has seasoning on it before putting into your electric smoker.
The key to smoking the perfect brisket is to plan for 90 minutes per pound of brisket to ensure your brisket is smoked to perfection every time.
Once you've smoked brisket to the appropriate internal temperature of 202 degrees Fahrenheit, you're ready to let it rest for an hour and serve.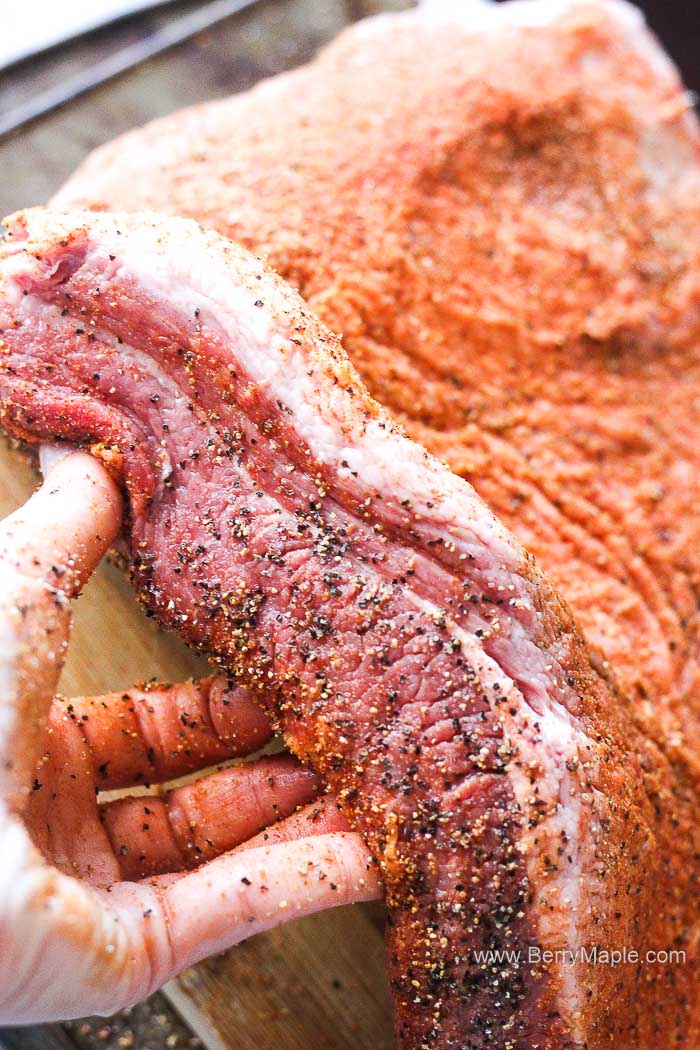 What temp should I take my brisket off the smoker?
The best way to smoke a perfect brisket is to take the brisket out of the electric smoker at an internal temperature of 160-170 degrees Fahrenheit. Wrap brisket up tightly in aluminum foil and increase your electric smoker to 300 degrees Fahrenheit, place a heat-safe meat thermometer into the thickest part of your brisket and place the aluminum foil covered brisket back into your electric smoker. You'll continue to cook the brisket until an internal temperature of around 200 degrees Fahrenheit is reached.
If you follow these tips on how to smoke a perfect brisket, you'll be able to enjoy a delicious brisket every time you set up your electric smoker to smoke brisket for the day.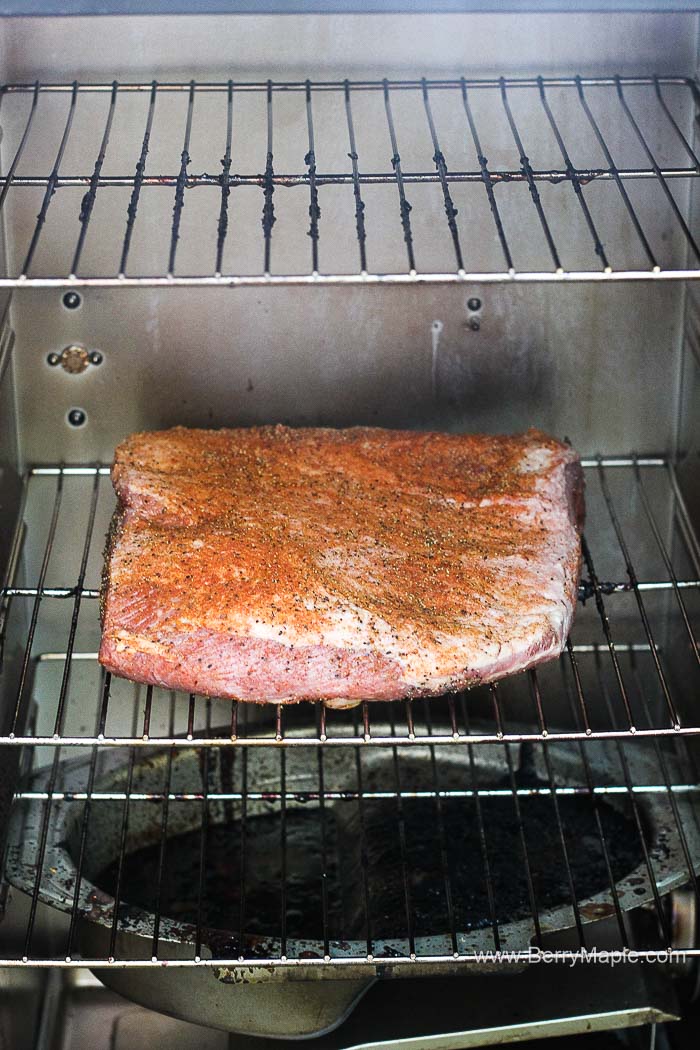 More smoker recipes you will love!
Stay tuned with my constantly updated electric smoker recipes page!New smoker recipe every week!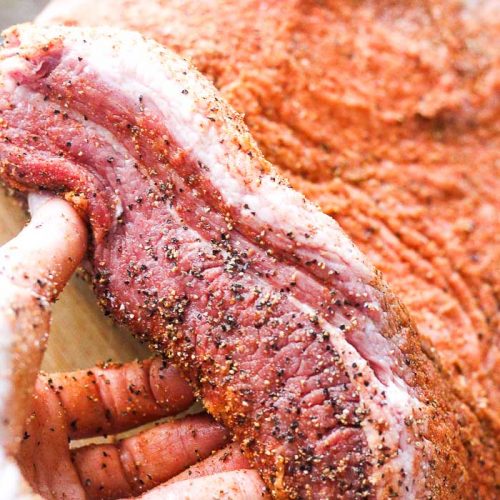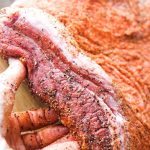 Print Recipe
Perfect Smoked Brisket
Instructions
Preheat smoker to 225 degrees with hickory wood chips .

Prepare your brisket. Trim extra fat and rub the brisket with the mix of spices listed in the ingredients list. Place in the smoker fat side up for about 8 hours.

Check every once in a while to make sure there is enough heat and enough smoke, add wood chips as needed.

Once the brisket will reach 180-185 degrees, pull it out and wrap in foil. Let it sit for about an hour before slicing. Cut against the grain!
Nutrition information is provided as a courtesy and is an estimate only. This information comes from online calculators.