This post may contain affiliate links.
Drinking smoothie for breakfast is for sure a great habit to have. But what stop us from making a delicious smoothie on a busy morning before work? Time. To be exact- NO time.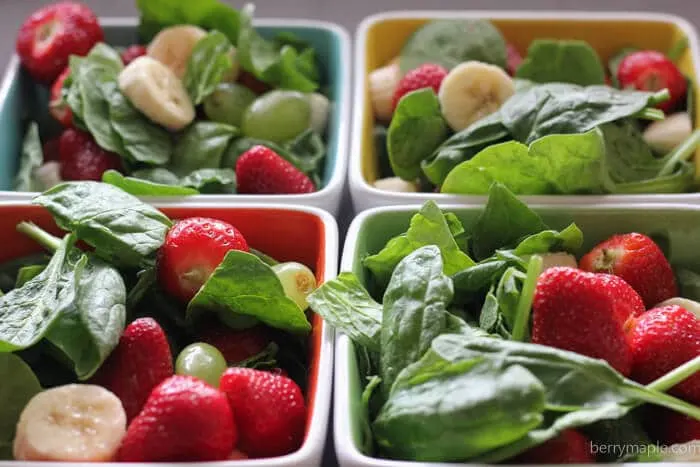 If you do meal preps on Sundays, you must be familiar with the convenience it gives you.
Same with smoothies( actually even better), you can make this freezer strawberry greens smoothie packs once in a month! Freezer will keep them fresh, all you will need to do is to throw it in your blender, maybe add some seeds you will have on hand, pour water or nut milk and blend!!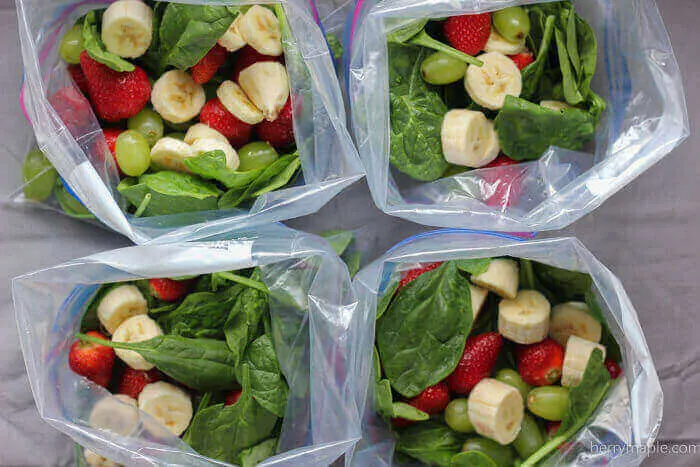 Honestly, it saves SO much time in the morning!
No need to measure ingredients, no berry/fruit washing and no cutting! Plus your smoothie will be perfectly cold, just what you need to wake yourself up.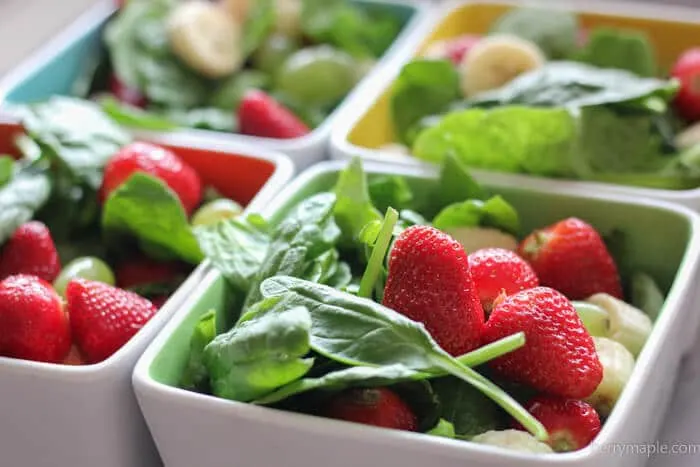 I don't have to go to work every morning. But i have two toddlers, who don't let me relax for a minute… They love smoothies and this freezer strawberry greens smoothie packs are a life safer here as well.


Freezer "strawberry greens" smoothie packs
Prep Time
10 mins
Cook Time
2 mins
Total Time
12 mins
Easy freezer recipe to help you drink your vitamins
Course: Drinks
Cuisine: American
Servings: 4 servings
Calories: 75 kcal
Author: Tatiana Shifruk
Ingredients
2 long ripe bananas
2 cups strawberries
2 cups seedless grapes
couple handfuls spinach i use prewashed one
Instructions
1. peel and cut bananas in half
wash strawberries, cut the stems off, wash grapes
2. take four 1 gallon (or half gallon) ziplock bags. separate smoothie ingredients into for batches and fill the bags with it( each bag- 1/2 cup grapes, 1/2 cup strawberries, half of banana and half a handful of spinach)
3. optionally add a teaspoon of hemp or flex seeds in each bag
freeze!
4. will be good for a few months in the freezer.
when ready to enjoy, place frozen ingredients in to your blender with 1/2 cup- 1 cup of water or any kind of milk and blend!
You will also like this smoothie and smoothie bowl recipes: