This post may contain affiliate links.
Fantastic homemade chocolate bar yogurt popsicles made with only 2 ingredients for an outstanding hot weather kid friendly treat!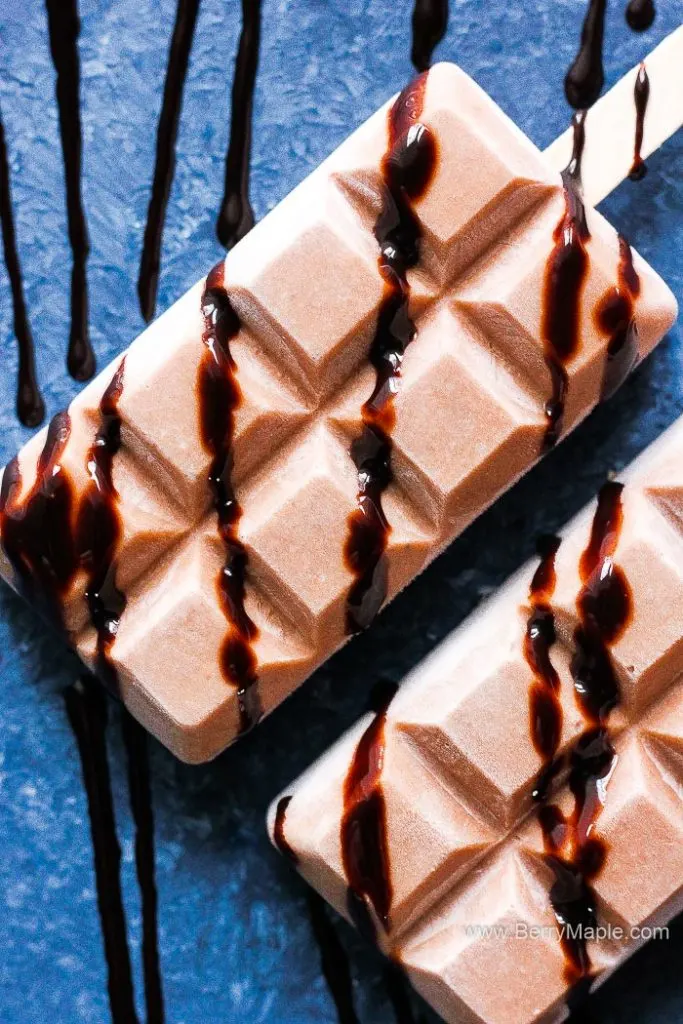 I am excited to announce that the summer is finally here, in Northern California. Water parks are open and kids are outside playing in the backyard all day long.
Homemade Popsicle season is open! Its so nice to make your own pops, you can control the amount of sugar you put, the nutrition level, and you are absolutely sure there is no bad ingredients in your kids treat.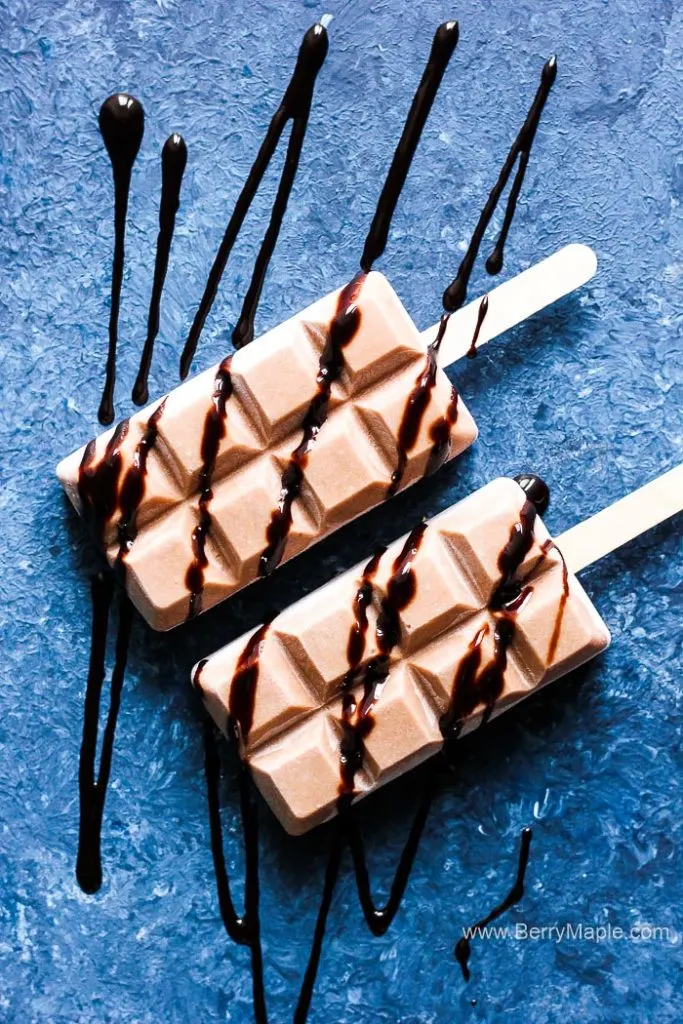 Our all time favorite pops are this Watermelon lime honey popsicles. They are vegan, just 3 ingredients and absolutely delicious and refreshing.
Chocolate bar yogurt popsicles
But my kids were asking me for some chocolate pops, so i had to come up with something and created this Chocolate bar yogurt popsicles.
They are shaped as a chocolate bars and look very attractive for kids and adults.
Just like most of my kitchen tools, i bought chocolate bar shaped ice cream molds on Amazon (its been a while since i bought them so please use your regular ice cream molds if the product is unavailable at this time).
Here is the link for another popsicle silicone molds, very close to the one i used.
Like homemade popsicle recipes? I also have these Banana strawberry coconut popsicles and Easy Blueberry Popsicles
Chocolate bar yogurt popsicles.
Fantastic homemade chocolate popsicles made with yogurt for an outstanding hot weather kid friendly treat!
Ingredients:
2 cups of any plain yogurt
1/2 cup semi sweet chocolate chips
Directions:
Transfer chocolate chips to the microwave safe bowl.
Put it in to microwave for 15 seconds. Mix. Then for another 15 seconds. Mix well until all melted.
Combine with yogurt and stir.
Pour into your popsicle mold and freeze overnight or for 4-6 hours.
© 2018 BerryMaple. All rights reserved. All images & content are copyright protected.
PIN ME! 🙂