This post may contain affiliate links.
My favorite part about summer is that you can eat all kind of popsicles and ice creams guilt free (well, you know, that's just the way to cool off right ?;)

Here I want to share with you a list of 5 popular popsicle recipes from BerryMaple Organic blog ! I got a lot of attention on this posts once summer came and thermometer skyrocketed to 100F … Thank you for the interest to my recipes and… lets go!
Beautiful double colored banana strawberry coconut popsicles is a perfect summer treat for everyone!

Easy 3 ingredient popsicles recipe to cool you down on a hot day( absolutely kids approved!).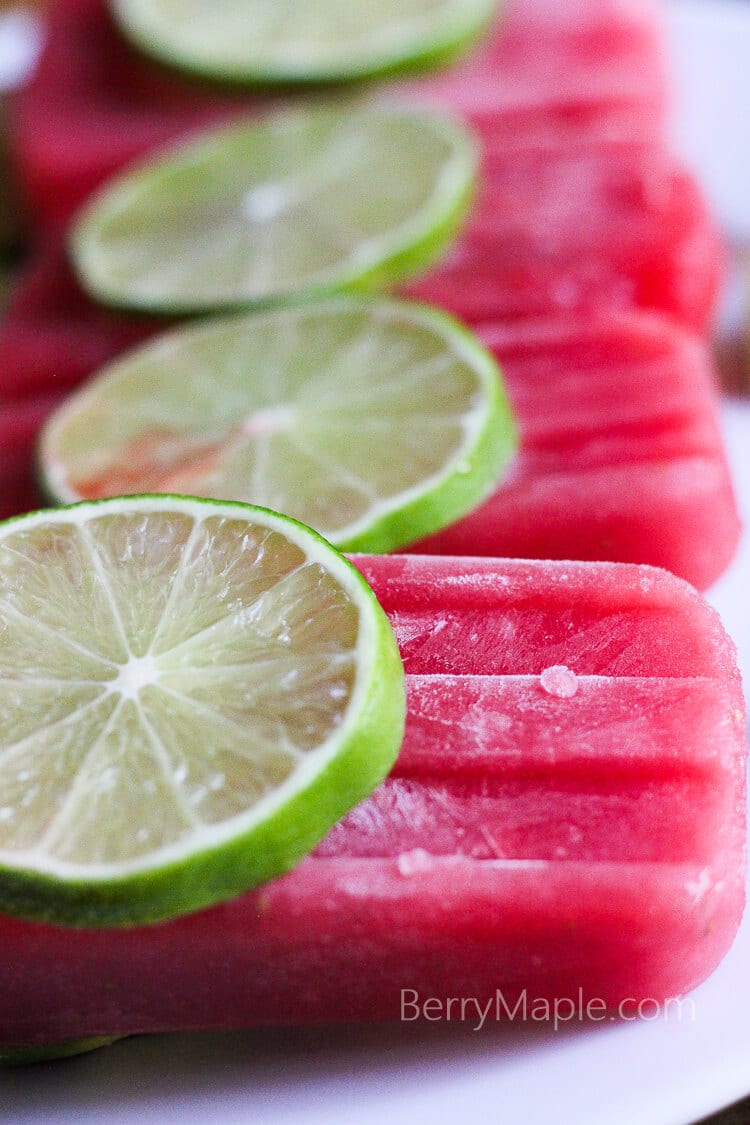 For this recipe, you truly don't have to do anything. Not kidding ! Juice ice pops recipe requires just any kind of juice and fruits!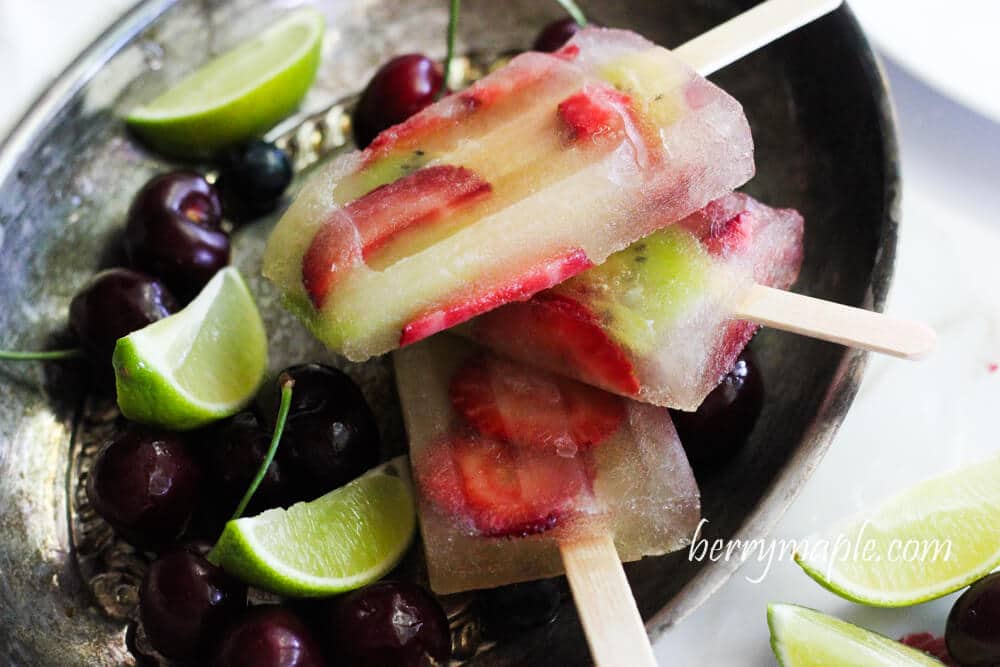 So full of blueberries and flavor, a must for the hot weather!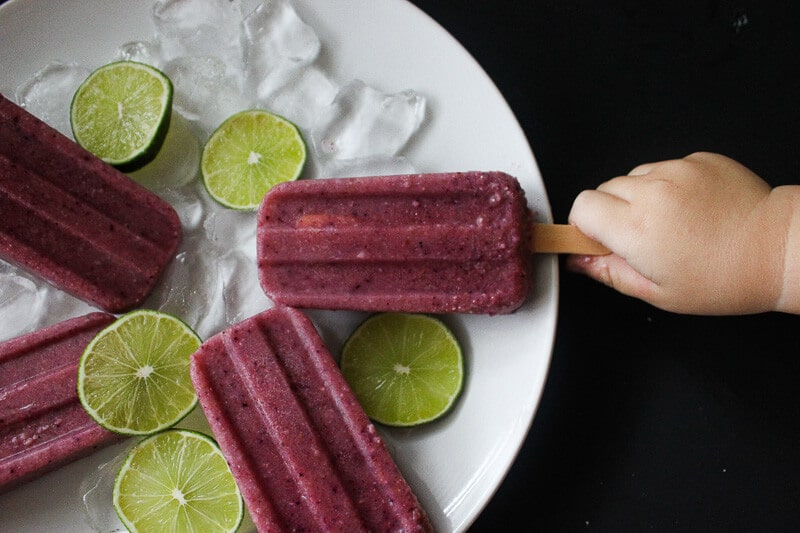 Guilt free and simply delicious, this pops will let you have a summer treat without that extra calories.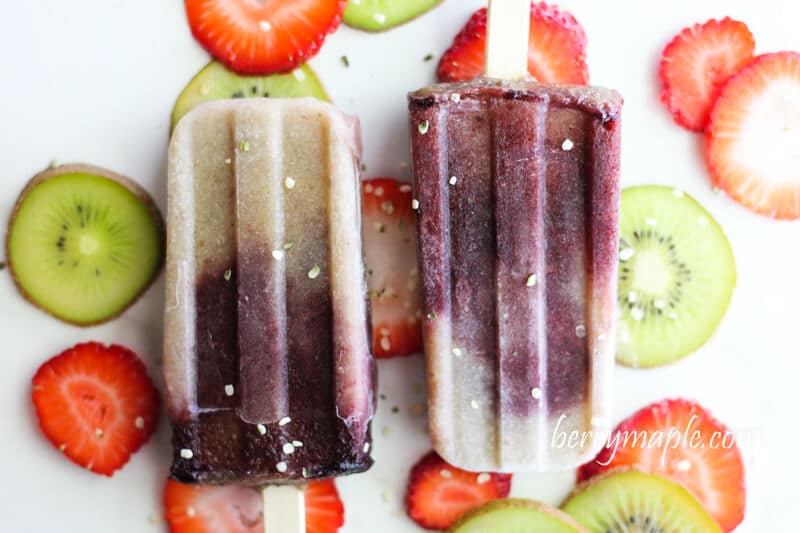 Thank you and enjoy your summer !!!