This post may contain affiliate links.
Got purple potatoes and dont know what to do with it?
Here is a roundup for ideas and recipes you can make using purple potatoes!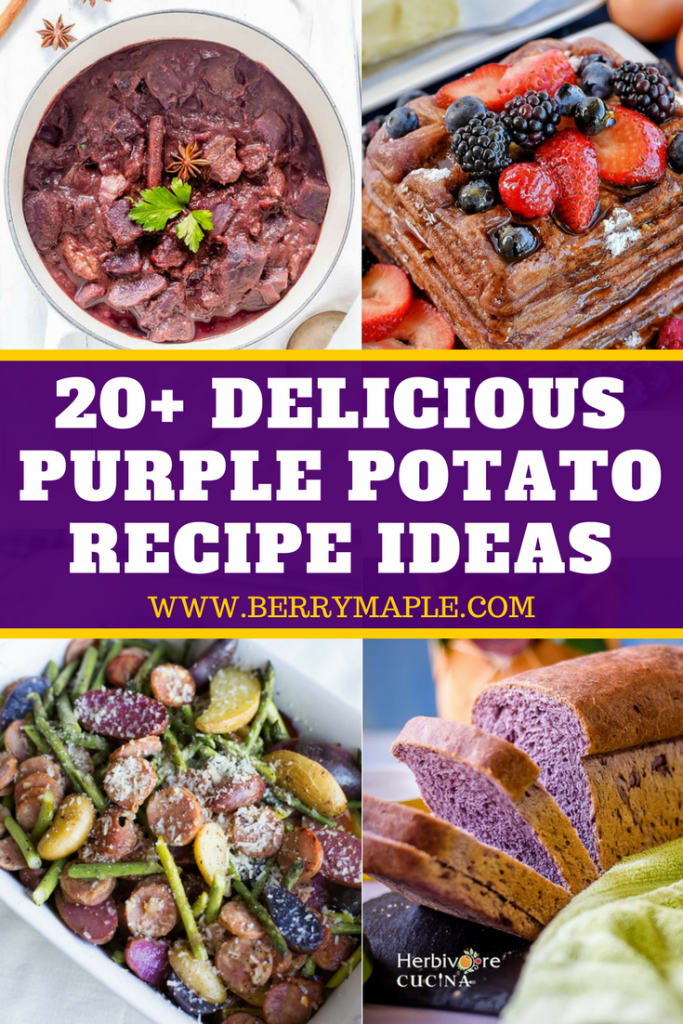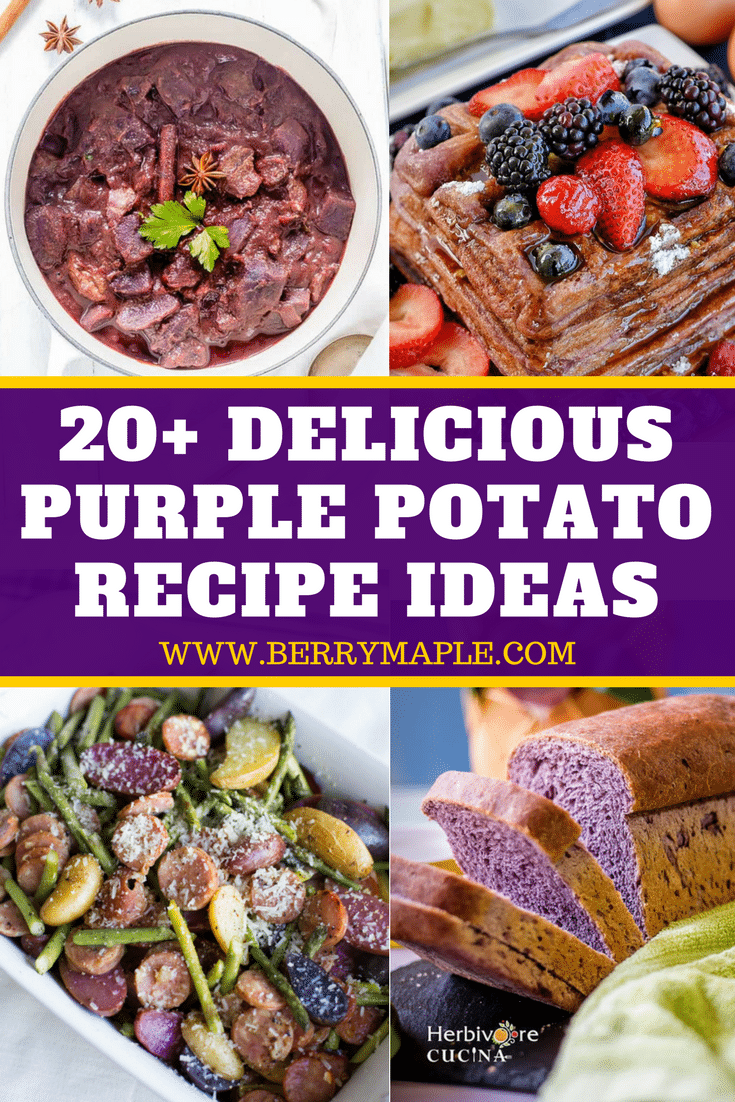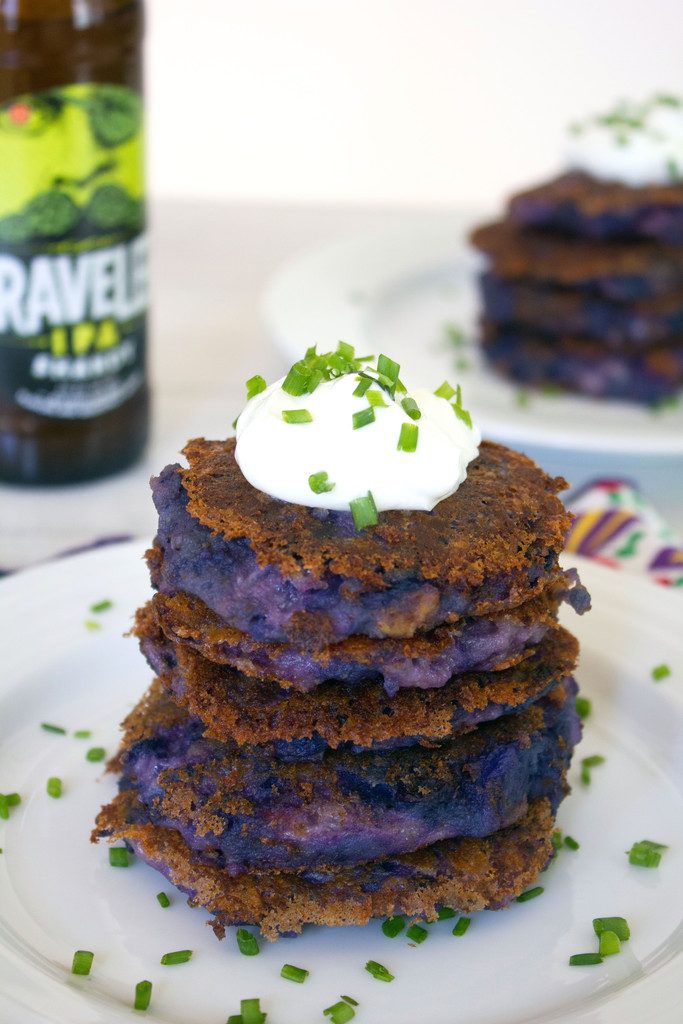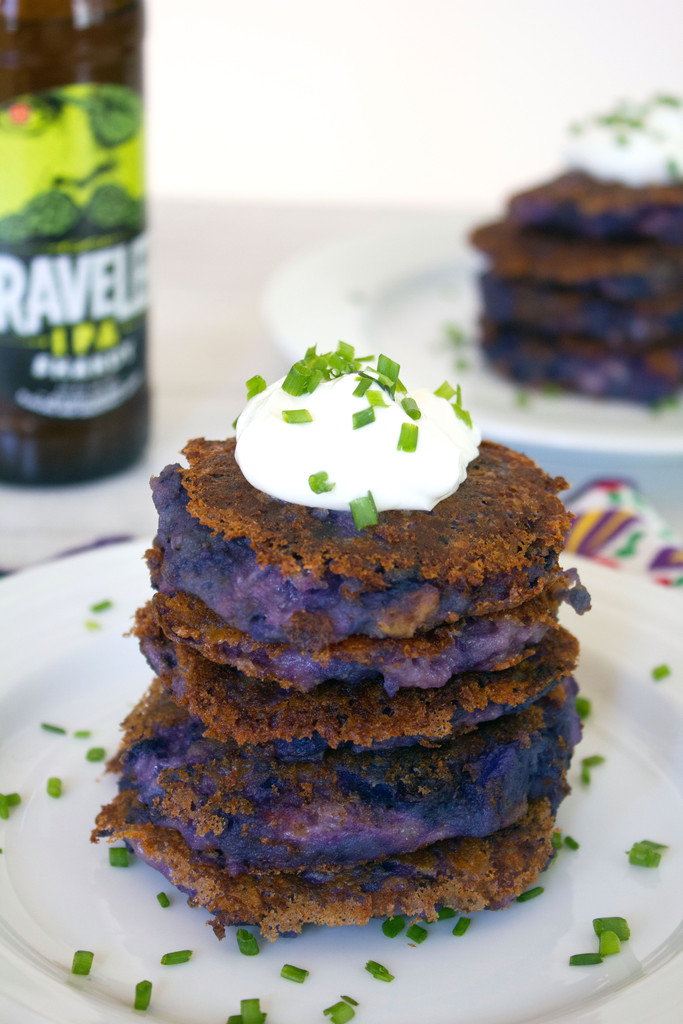 Roasted Purple Potato Soup – a colorful, flavorful bowl of comfort food. Nutrient rich vegetables and rich creamy cashew milk are a delicious combination!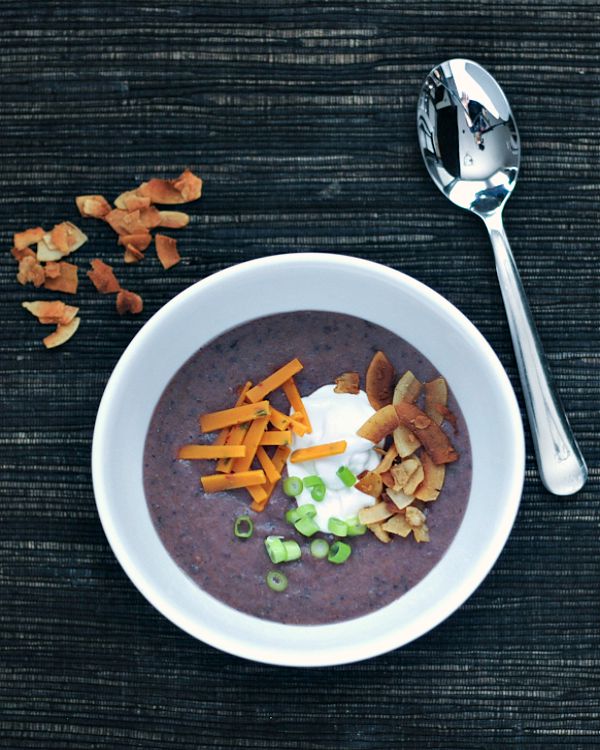 This lightened up potato salad is honestly the BEST you'll ever eat and so easy to make! Perfect for a picnic or a potluck.
Easy vegan potato salad made with sauteed arugula and spinach. Topped with pesto.
This vibrant Purple Sweet Potato Pie with Coconut Topping is easy to make and a real showstopper!
When you're looking for a change up at the breakfast table these purple sweet potato waffles can satisfy your needs.
If you love perogies and are looking for potluck ideas, you will love this gluten-free perogy/pierogi potato salad recipe.
This Sorrel & Duck-Fat Fried Purple Potato Breakfast pizza is the perfect way to start the morning. It is easy to make ahead, and so delicious it make you actually excited to wake up on the weekend!
These beautiful blue mashed potatoes feature amazing color with the same texture and taste you enjoy in your favorite potatoes. A cool & unique side dish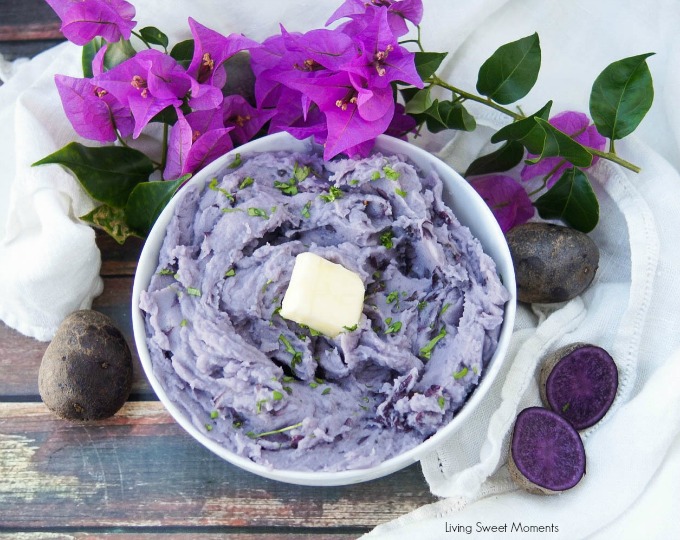 Eggs in sweet potato apple nests make a great brunch recipe for entertaining. They're gluten free, dairy free, paleo, and Whole 30 friendly.
Slightly crispy on the outside and full of potato goodness inside, these potato pancakes make for great snacks that are easy to whip up with simple ingredients.
You can serve sweet potatoes with this Tangy Salmon Sheet Pan Dinner
Thank you for reading about this purple potatoes recipes ideas! Enjoy!
Should you peel purple potatoes?
Purple potatoes has the same texture and taste as regular potatoes so you should peel them in every recipe that calls for potatoes
Are purple potatoes are better then white potatoes
Purple potatoes are a great source of antioxidants and vitamin C compare to regular potatoes
Main benefits of eating purple potatoes
They has a lot of fiber, help lower blood pressure , has lots of vitamins